Planners Group International, a dynamic and professionally managed company, was started in the year 1974, with the core objectives of providing the best available manpower to clients outside India. After a modest start the company has tremendous progress in the past decades and has grown to a leading Manpower Consultancy in recruitment for Medical, Paramedical and Heavy Engineering Industry.
Quite deservingly Planners Group International got accredited from Govt. of India, in 1984, the Licence number being B-0443/KER/PER/1000+/5/1753/1984.
Headed by a versatile and enterprising HR professional, the organization is manned by a set of dedicated and committed group of seasoned experts from International Healthcare and Heavy industrial sectors.
In the year 2000, Planners Group International became an ISO 9001 certified company accredited by RINA, SPA, GENEVA, ITALY for International manpower recruitment, visa immigration services and short term maintenance contracts. The management policy is targeted to achieve the maximum customer satisfaction through quality operation and excellence in services.
PGI strongly believe that optimum productivity evolves from finding the right person to meet demands of a job slot. All our professional energies are targeted to achieve this and continually improve the effectiveness of the quality management system.
We comply with all the rules and regulations of Emigration act and collect service charge of INR 20,000/-only from  selected candidate.
From the chairman's desk
I would like to express our best regards to our patrons and customers across the globe.
At Planners Group International, we believe that success comes from a relentless focus on innovation and execution. As in every international company, we at Planners Group International feel that employees are the most valuable asset of the company and they need to be selected, trained and organized by employing best available resources in any organization.
After spending four decades in the industry as a Healthcare and Marine consultant, it was a dream come true to create a world class organization to support professional companies in selecting the most important asset by employing best resources in the market.
We have faith in our mission, values, ethics and hard work to attain higher productivity, diversification and growth in areas beneficial to all and our motto is self reliance for Company, Community and Country.
It requires good infrastructure and world class technology to partner with companies and candidates. This is why we are focusing towards regularly in investing and upgrading the aforementioned resources.
Myself and my team of professional staff are dedicated towards serving our valuable clients and candidates, and helping them meet each other's requirements and goals.
Corporate management
Dr. Easa, MBBS Our Senior Medical Advisor and Health Specialist has been a part of Planners International Healthcare services for the past 14 years. As a Healthcare Specialist with an experience of 39 years in the healthcare industry, Dr. Easa takes a major part in our international healthcare selection board and recruitment campaigns organized all over India.

He has been our Chief of Medical Selection Board and Director of Planners International Healthcare Services for the past 15 years. He has been carrying out the overall operation in selecting and short-listing of the apt candidates by interviewing them prior to our clients arrival. He started his International healthcare career three decades back in the year 1980 soon after finishing his internship and residency in medicine from Grace Hospital, Michigan, USA.
Mr. T.O Jose, BE,FIE, FIV -With his rich experience of 38 years in ship building and Repair Yards in India and his knowledge on testing, screening and selection of precise candidates for suitable positions for any industry. He is now heading our Trade testing and certifying section of Planners Manpower Services, India for the past 112 years. And his overall responsibility is to sorting out the best candidates and certifying them based on their skills and ability.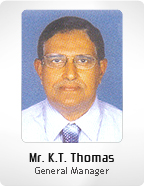 Mr. K.T. Thomas, B.Tech, M.B.A, M.I.E, DIM a hard task master, leaving nothing to chance in getting the best recruits. Formerly he had worked in Senior Managerial level at many reputed industries in India and Middle East including refineries and Gas Development Projects at Abu Dhabi National Oil Company, U.A.E, executed by Chiyoda Corporation, Japan. Out of which he has been conducting Recruitment and interview at PGI for more than 15 years.