Planners Group International, a dynamic and professionally managed company, was started in the year 1974, with the core objectives of providing the best available manpower to clients outside India. After a modest start the company has tremendous progress in the past decades and has grown to a leading Manpower Consultancy in recruitment for Medical, Paramedical and Heavy Engineering Industry.
Quite deservingly Planners Group International got accredited from Govt. of India, in 1984, the Licence number being 0443/KER/PER/1000+/3/1753/1984.
Headed by a versatile and enterprising HR professional, the organization is manned bya a set of dedicated and committed group of seasoned experts from International Healthcare and Heavy industrial sectors.
In the year 2000, Planners Group International became an ISO 9001 certified company accredited by RINA, SPA, GENEVA, ITALY for International manpower recruitment, visa immigration services and short term maintenance contracts. The management policy is targeted to achieve the maximum customer satisfaction through quality operation and excellence in services.
PGI strongly believe that optimum productivity evolves from finding the right person to meet demands of a job slot. All our professional energies are targeted to achieve this and continually improve the effectiveness of the quality management system.
From the Chairman's Desk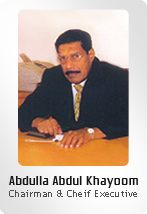 On behalf of Planners Group International,
I would like to express our best regards to our patrons and customers across the globe.
At Planners Group International, we believe that success comes from a relentless focus on innovation and execution. As in every international company, we at Planners Group International feel that employees are the most valuable asset of the company and they need to be selected, trained and organized by employing best available resources in any organization.
After spending four decades in the industry as a Healthcare and Marine consultant, it was a dream come true to create a world class organization to support professional companies in selecting the most important asset by employing best resources in the market.
We have faith in our mission, values, ethics and hard work to attain higher productivity, diversification and growth in areas beneficial to all and our motto is self reliance for Company, Community and Country.
It requires good infrastructure and world class technology to partner with companies and candidates. This is why we are focusing towards regularly in investing and upgrading the aforementioned resources.
Myself and my team of professional staff are dedicated towards serving our valuable clients and candidates, and helping them meet each other's requirements and goals.
Corporate Management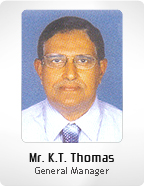 Commanded by the versatile Mr. Abdulla Abdul Khayoom and the Recruitment activities are headed by Mr.K.T Thomas, General Manager, B.Tech, M.B.A, M.I.E, DIM a hard tats master, leaving nothing to chance in getting the best recruits. Formerly he had worked in senior managerial level at many reputed industries in India and in Middle East including refineries and Gas Development projects at Abu Dhabi national Oil Company, U.A.E, executed by Chiyoda Corporation, Japan. We strongly believe that for any economic activity, human element is the most crucial and sensitive input, which makes it viable and profitable, It is here that PGI mastered the art of finding and placing the right man for the right job. Indians are very hard working committed and dedicated, be it skilled, semi skilled or unskilled. Their professional commitment in the field of Ship Building and Ship Repair, steve doring, medicine, petro chemicals, construction and heavy industry are appreciated and commended by the experts. There is always a group of potential workforce looking abroad for better placements. PGI has tie-up with Major manpower consultants in Nepal, Bangladesh, Philippines & Srilanka. We constantly monitor and help our clients to place the best manpower possible on the job.
Our Vision
Planners shall be the first choice and preferred International Recruitment and Manpower Consultancy for every major International Healthcare, Marine, Oil and Gas, Energy, Construction and various other Government and Non Government Organizations around the globe.
Our Mission
To provide efficient and effective international recruitment services within the required time frame to the entire satisfaction of the customer by achieving maximum quality, efficiency and transparency in services provided to both our clients and to our candidates.
Industries we serve
» Information Technologies
» FMCG & Manufacturing
» Ship Building & Repairing
» Marine, Offshore & heavy engineering sector
» Construction Industries
» Refineries
» Petro Chemicals Plants
» Marketing & Sales
» Hotel Industries
» Medical & Paramedical
» Engineering & Technical
» Educational
» International Healthcare
» Trading